Who we are and what we believe
Our Approach
A fun and educational tour company, Are We There Yet? stands out from the crowd by focusing on the small details.
When you travel with Are We There Yet?, you always stay in the nicest places, dine in the best restaurants, and find hidden gems throughout the tour because the owner travels with you every step of the way! From stories and films about the area's you'll see to local step-on guides and iconic stops, you'll never be bored or have to play BINGO! Most tours have optionals so that you can choose the things you wish to do, and explore on your own when you want. So see the world with Dea, and let the Tour Girl be your guide.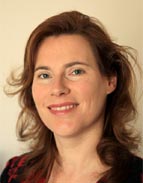 Dea Hoover
has been in the Tourism and Travel industry since 2000, working her way from a tour guide to running two tour companies: Discover St. Louis, a full-service receptive since 2008 as well as founding her outbound tour company, Are We There Yet? in 2005. She combines her knowledge of history and the travel industry as well as her experience buying and selling cars for Saturn to create the best tour itineraries for you at the best price. Her excellence has led to numerous features in the media, from radio and newspaper to magazines and television, including The History Channel "The States." She is also deeply committed to tourism in Missouri, currently serving as a St. Louis Regional Representative for Missouri Travel Council, Vice President of the Hill Business Association, and the Past-President of the St. Louis Professional Tour Guide Association. She is a board memberof the Washington University in St. Louis Womens Society as well as the St. Louis Actors Studio. A native of Vandalia, Missouri, Dea graduated from of Washington University in St. Louis with a BSBA and a minor in English Literature.

Maggie Rutherford
is the Office Manager extrodiare, for both companies and tour guide liaison for Discover St. Louis, brings her vast organizational skills to the office, derived from her experiences working in the lockbox department for Mercantile Bank (now US Bank) and as a stay-at-home mom for the last nine years. She volunteers for the Humane Society, Girl Scouts and St. Simon's Home and School Board. She has worked for Are We There Yet? since its founding in 2005 and is a summa cum laude graduate of Fontbonne College with a BA in English and Communication.

Declan Rutan
creates the websites and brochures, writes the itineraries, and keeps the technology operational as well as leading tours with Dea. While attending the Clinton School of Public Service, Declan had a chance meeting with Dea Hoover, who asked him to help plan a tour to Ireland. The job interview became a date, and eventually lead to both a career and marriage. While not leading tours, Declan creates itineraries and designs the website, brochures and flyers like the one you are reading right now. He received a Masters of Public Service from the University of Arkansas Clinton School of Public Service, consulted for the Arkansas Division of Family Services, and worked for the East-West Institute in Kosovo, Serbia and Macedonia. You might have seen him on the cover of Groups Today Magazine as one of the "Top 10 Next Gens in Tourism"